Do not despair. Homeschooling a special needs child is doable. Without even realizing it, you've already taught your special needs child at home. You taught your child as an infant, and then as a toddler. You've probably participated in hours of therapy exercises.
So, guess what? You are already qualified to teach your child. You may not be an expert in special education but you are an expert in your child. That is enough to begin this journey. I have created something just for you.
Crash Course: How to Teach Your Special Needs Child at Home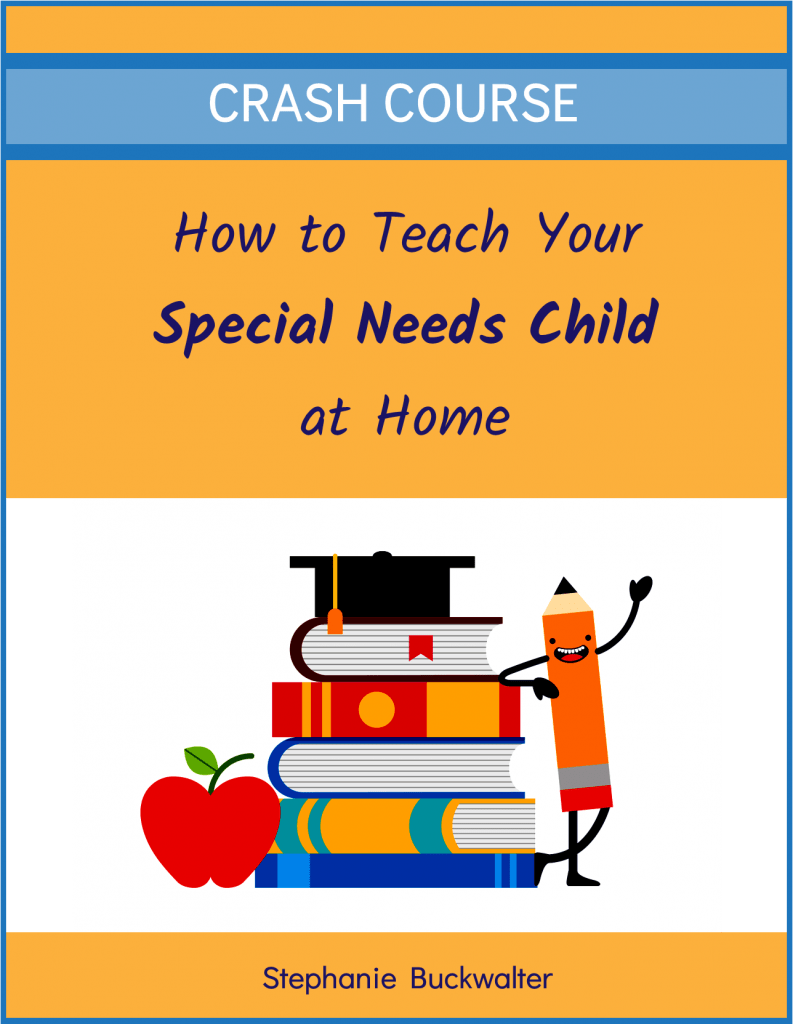 This is what you will learn in How To Teach Your Special Needs Child at Home:
How to set up your school space
How to create a workable schedule of only a few hours a day
What to teach
How to keep track of resources
A system for organizing your teaching materials
Why neurological organization is key to your child's success
Printables to help you with each step of the journey
And teaching tips galore!
Over the years I developed a system of doing school at home tailored to teaching my special needs daughter. I spent this last week writing up my system and creating printables to go along with it. I wanted to do something to help other families like ours who are once again called on to do heroic feats.
It does not matter if you are a public school refugee, or a homeschooler looking for help with your special needs child. You can use this step-by-step program to set up a learning environment with activities geared toward your child's needs. Use your child's current IEP or design your own program based on your priorities.
The good news is you don't have to reproduce school at home. You can pick a few choice activities each day and teach your child amazing things.
I invite your to join the school at home adventure and watch your child thrive! Sign up below to receive your free book and follow up emails with tons of teaching tips and resources by subject.