Homeschool Help
Free Resources for when you get stuck, overwhelmed or just need a helping hand.
---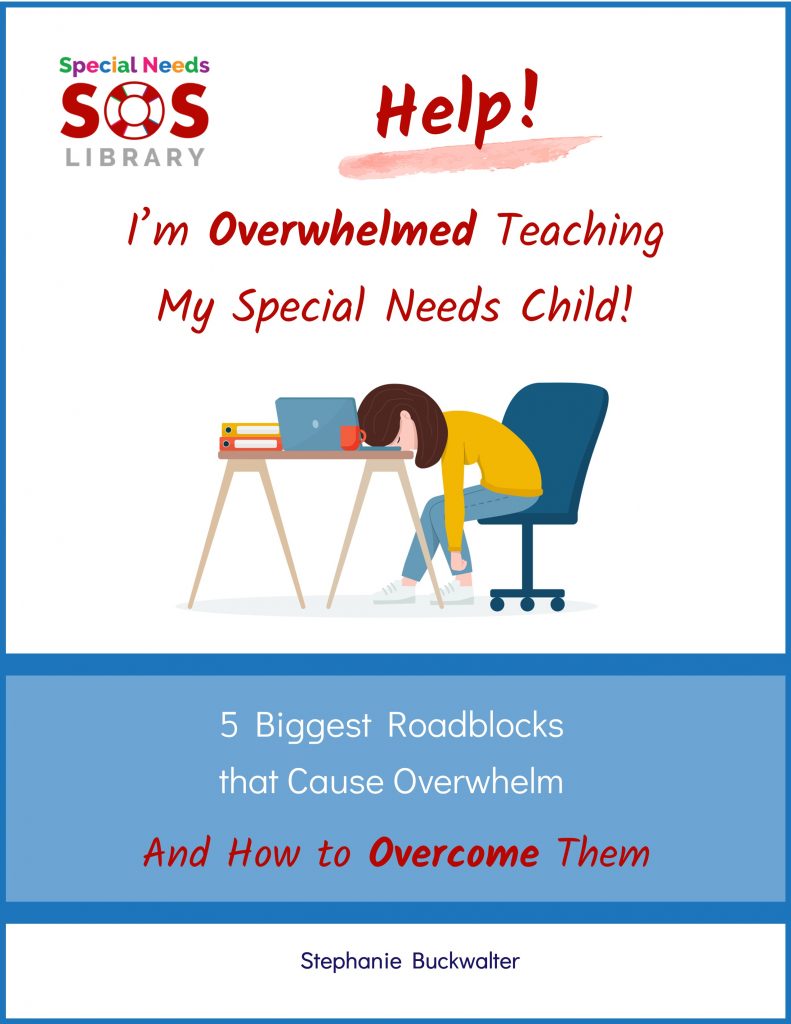 Are you exhausted trying to teach your special needs child? Learn about 5 roadblocks and how to overcome them with formulas for success. Experience peace for you and progress for your child.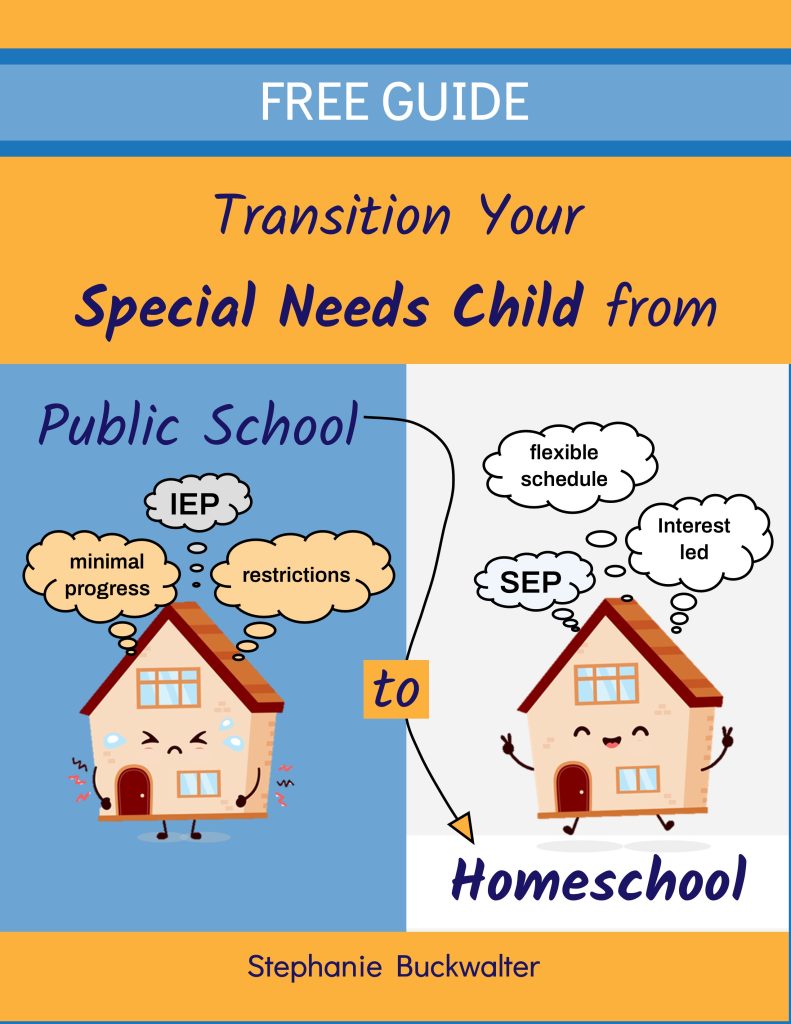 Are you thinking about withdrawing your child from public school to homeschool? If so, there are specific steps you need to take. This ebook includes the general process plus things to think about specific to special needs students.